"ACUA". SPECTACULAR ICE SKATING SHOW... WITH BUBBLES! (APR-MAY 2019) FSNM 2019 / MEXICO
The British company «Illusion On Ice» and its more than 20 international artists has arrived at the Fair of Aguascalientes 2019 (Mexico) with «Acua» show to leave frozen of amazement to more than 3,000 spectators daily who meet every day from April 21th to May 5th, 2019. A total of 31 shows for more than 100.000 spectators aprox.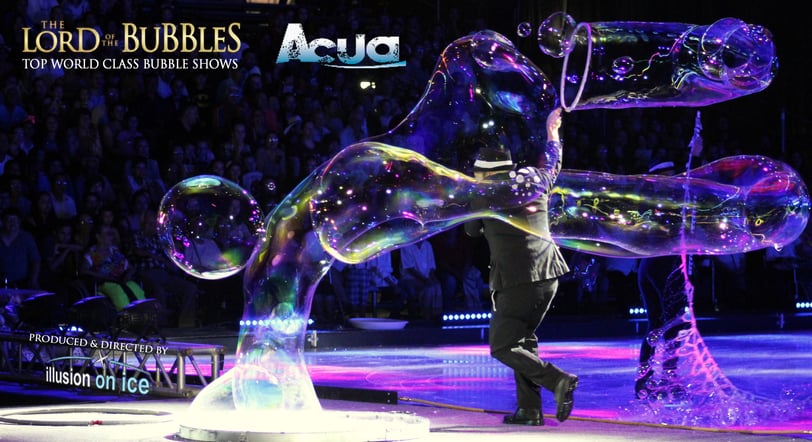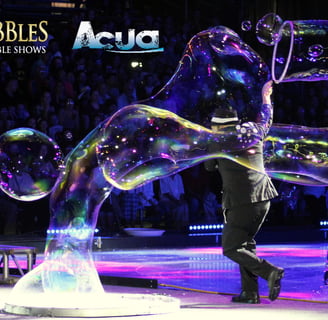 This HUGE production on ice came this year with bubbles from the hand of Javier Urbina "The Lord of the Bubbles" that presents different bubble acts, some of them with audience participation.
The works of this company stand out for their interaction with the public during the show, because through dynamics they seek to involve all ages audiences.
«Acua» is a show that brings together dancers, acrobats, bubble acts and a huge pirate ship with the aim of immersing the audience in an adventure to the bottom of the sea.
Among sirens, fish and classical melodies; the artists show their physical and artistic abilities. In addition, special effects and costumes complement the magic of this unique show that stands as the best show on ice in Mexico.