BUBBLES AT SEA! "THE LORD OF THE BUBBLES" (MAIN SHOW) ARRIVES TO FRENCH POLYNESIA ABOARD COSTA CRUISES (DEC 2019)
From December 16th. to 21th. (2019) our main show "The Lord Of The Bubbles" will be aboard to "COSTA ATLANTICA"; a luxury cruise ship flagged by italian company Costa Cruises.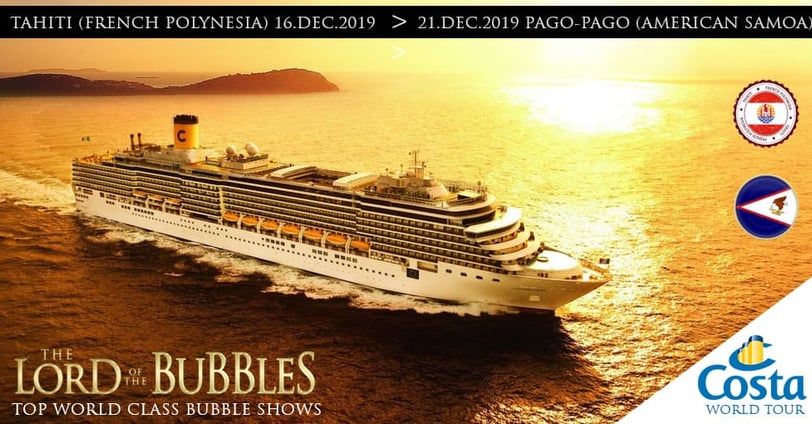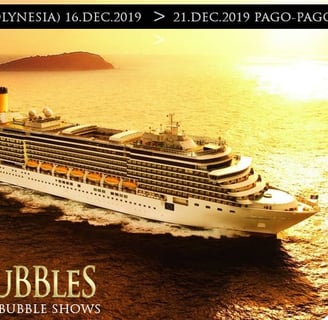 This is part of a Pacific Island Tour and will depart from French Polynesia (Papeete-Tahiti) to Pago Pago (American Samoa) in a one week itinerary where passengers will enjoy our bubble show for all audiences.
Since 2015, our company has established an allianze with Costa Cruises bringing aboard year by year our top world class bubble shows to their luxury cruise-ships worldwide.