WE'RE CELEBRATING 10 YEARS BUBBLING THE WORLD WITH NEW BUBBLE & MAGIC SHOW !!! "50-50" (2018)
"FIFTY-FIFTY", one man show, produced and performed by Javier Urbina, that combines masterfully some art disciplines at the service of the show-business scene for the entertainment of all kind of audiences.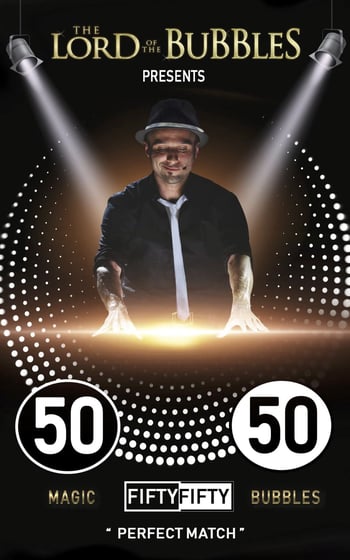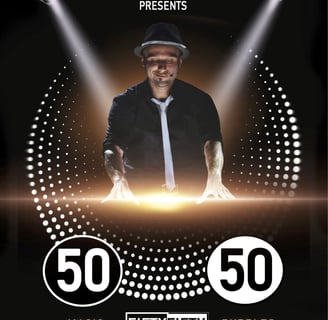 On the one hand, the visual poetry that emerges from the EPHEMERAL ART (soap bubbles of various sizes, amazing shapes and colors) and, on the other hand, STAGE MAGIC (magic apparitions, floatings, manipulations of objects ...).

An exhibition of technique placed at the service of this "ONE MAN SHOW" circus style where, in addition of some classic bubble&magic acts, offers other ones totally original presentations, without words, exquisitely musicalized creating different atmospheres where the audience is also protagonist and direct witness of the IM-POSSIBLE.